AUDIONAUTES PRODUCTION
SOLO FINO AL 20 AGOSTO - 25% SCONTO E BASSA MATRICOLA ORDER@AUDIONAUTES.COM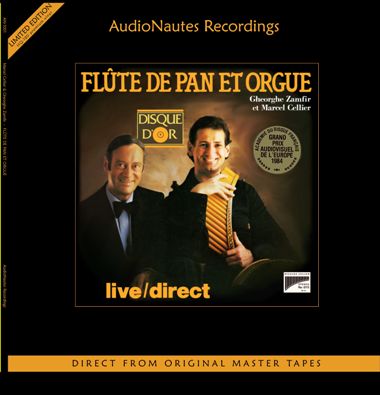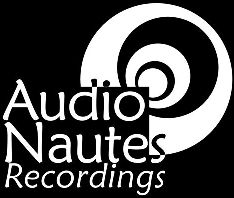 180gr - HQ
Half Speed Mastered by Stan Ricker (SRM)
Pressed at Pallas
Il duo Cellier (Organo) Zamfir (Flauto di Pan) divenne molto famoso a metà degli anni '70 in seguito ad alcuni dischi e soprattutto per il tema del famoso film australiano "Picnic at Hanging Rock". Per questo nel 1978 effettuarono una tourné in Australia, dalla quale è nato questo disco, vincitore del Disco d'Oro.
Ascolta
BALADA SAPELUI - estratto
DOINA DIN JEBEL - estratto
DOINA OLTULUI - estratto
JOC DIN OAS - estratto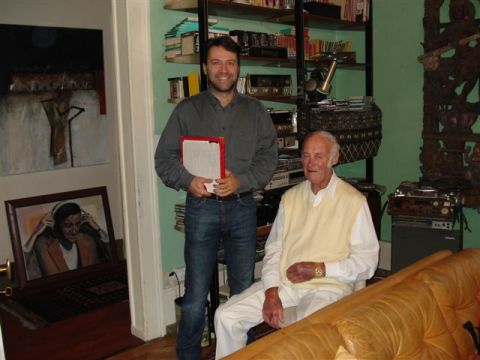 Fabio Camorani e Marcel Cellier (a casa di Marcel)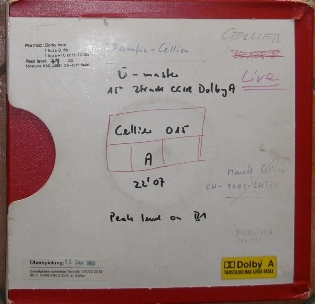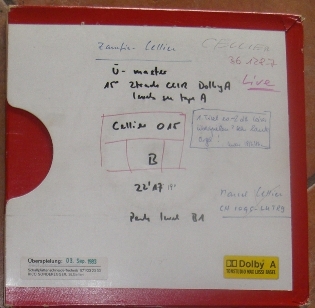 I due preziosi nastri
I nastri della tourné sono rimasti in mano a Cellier fino al 1983, data della pubblicazione del disco in versione LP e CD. Non è mai stata pubblicata una versione Audiophile di questo titolo prima di ora!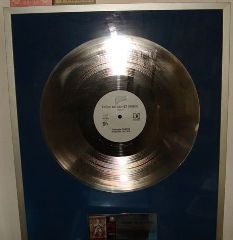 Il disco d'oro vinto da questo titolo e il Grammy vinto per il disco di voci bulgare
La ripresa è stata effettuata da Catherine Cellier tramite due microfoni Neumann KM74 collegati direttamente ad un registratore Nagra 4S. La dinamica risultante è spettacolare!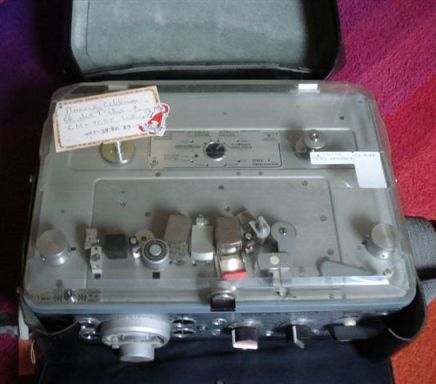 Il Nagra con il quale fu registrato il disco nel 1977
STAN RICKER comments: <<THIS RECORDING IS A PERFECT EXAMPLE OF MUSIC WITH A WIDER DYNAMIC RANGE THAN ANY CONSUMER MEDIUM CAN CONTAIN.>>
This may cause some tracking troubles if the system is not perfectly aligned.
Stan Ricker again: <<CATHERINE DID A MARVELLOUS JOB!---AND THE NAGRA IS A FIRST-CLASS MACHINE, AS ARE THE NEUMANN MICROPHONES!>>.
<<It's just amazing how much was captured on the recording, and how just totally musical it is>>.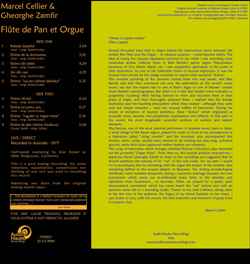 Retro del gatefold
Even if you don't like the sound of Panflute (thus named after the ancient greek pastoral god Pan, "inventor" of the instrument) or you are (justly) biased against romanian panflute virtuoso and tireless promotor, Gheroghe Zamfir's taste in other recordings, you should try this one. In it, Zamfir (b. 1941), has a distinguished partener in Marcel Cellier who plays a positive organ. And they interpret no cross-over, whatsoever, here: Only traditionnal "Doinas", romanian folk and folkish tunes, presented with all the grace, taste and lyric melancholy that this music (aka 'romanian blues') requires.

Theme from Picnic at Hanging Rock - THEME su You Tube (dopo 1 minuto) - brano 5 del disco (Doina "Sus pe culmea dealului").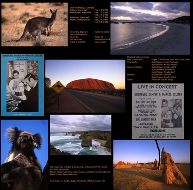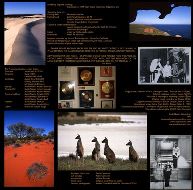 L'interno del gatefold
Il film: link Wikipedia.
Altre note: link. <<The most distinctive and unique is the sound of pan pipes or pipes of pan, one of the world's most ancient instruments. These pipes are played by Roumanian Gheorghe Zamfir, considered to be the finest pan pipe player in the world. This unique sound was discovered by accident by Jim McElroy, Co-Producer, whilst at a friend's place. As soon as Jim played it to the Director, Peter Weir, and his Co-Producer, Hal McElroy, they realised instantly that this extraordinarily beautiful, but even perhaps pagan sound, ideally suited the film. Contact was established with Mr. Zamfir in Switzerland, and he graciously agreed to allow us to use the music from one of his albums. This album will be re-released in Australia to enable the general public to enjoy Mr. Zamfir's talents.>>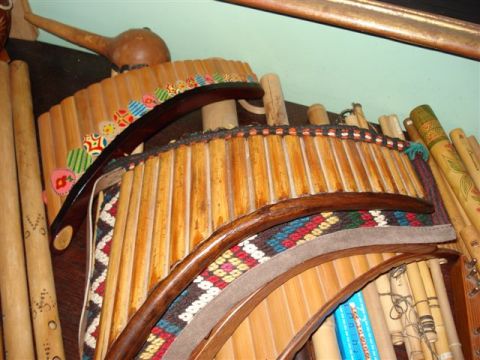 Parte della collezione di Flauti di Pan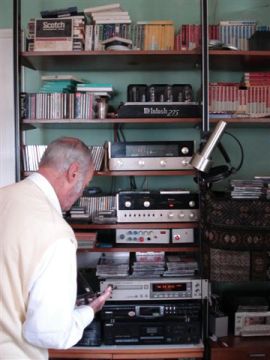 Marcel che armeggia attorno al suo sistema di ascolto (con un particolare sistema di altoparlanti ed un Nagra T, entrambi non inquadrati)