Many audiophiles know ART and its graphite absorbers. And maybe know the Carbon Block offered by Audio Tekne.
What AudioNautes is presenting here goes further. Try yourself! We offer a complete series of accessories!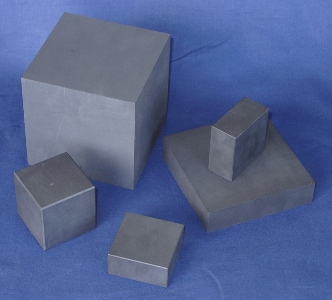 Some samples of blocks
The Carbon Block from Audio Tekne (they used it for the first time in the world in 1977) is an industrial by-product of the graphite. There are so many versions of the so called Graphite, each with its own properties, depending on applications. What Audio Tekne uses as generic absorber is the low density version, the "poor" one. What Audio Tekne uses for high grade application is the high density one. The graphite from ART is a high density version, but used in a wrong way! Never use spikes with graphite, because for max performance, graphite needs a good contact with the surface, the wider the better! AudioNautes offers HIGH DENSITY (HD) GRAPHITE! It's the higher grade version, the highest density, for the highest performance! This material is made up of fine spherical carbon particles and it is superior in diffusing and absorbing vibration waves. The superior vibration absorbing capability of this material will not give vibrations to other parts, making it the best accessory for your audio system. Even excess use of this product will not spoil musical balance. Or, rather, the more this product is used, the closer the reproduced sound is to the natural sound. The more the better!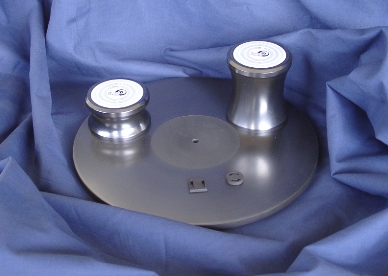 Mat, small and big clamps and 2 different head shell
Our turntable mat is 10mm high and is really effective! On the center (as you can see from the picture above) there is e special work for the disc label. For max performance, do not use anything between the mat and the disc.
We offer 2 clamp models! One is inteded for "floating" turntables and the weight is 300gr. The other one is 620gr and is for rigid turntables. Both have a strobo.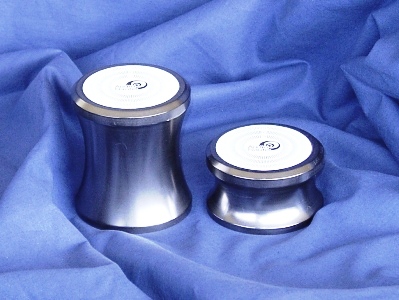 The 2 clamp models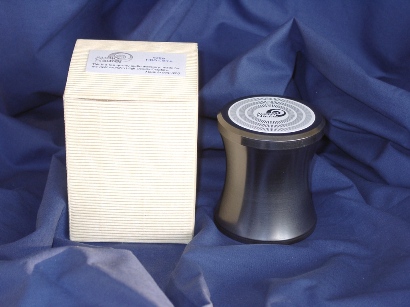 The 620gr clamp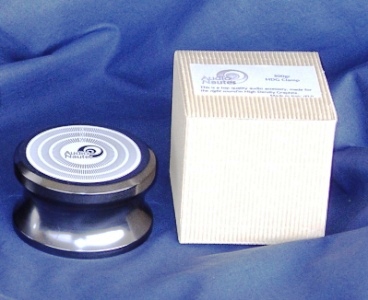 The 300gr clamp
With our strobo (now intended for 50Hz - please ask for 60Hz) you can check the speed of your turntbale when it's important to check it, that is during.
Moreover, here you can see the two new HEAD SHELL models. One is rather standard but the other one is circular for max matching with the cartridge for min resonances!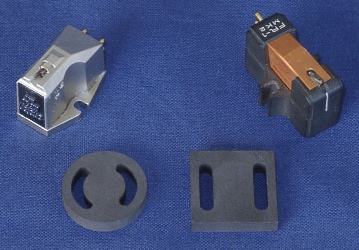 Our two head shell models with Ortofon MC20 and Fidelity Research FR-1 mk2
Below you can find a few absorbers, but feel free to ask what you need: we make custom cut of HD Graphite!
Price List valid from April 1, 2010
Price are with VAT 20%. Deduct VAT if you live outside EU.
Dimensions

Type

Price

50x50x25 mm

€ 30,00

50x50x50 mm

€ 45,00

100x100x25 mm

€ 48,00

100x100x50 mm

€ 65,00

100x100x100 mm

€ 175,00

200x100x100 mm

ask

More sizes on demand

ask

Block 440x360x10 mm - polished

€ 230,00

Block 450x350x25 mm - polished

€ 530,00

More sizes on demand

ask

CD Stabilizer

€ 62,00

DVD Stabilizer

€ 62,00

Head Shell square - 20x20x4 mm- 2,6gr

HD

€ 215,00

Head Shell round - Ø 20 mm

x4 mm - 1,6gr

HD

Clamp - heavy (620 gr.) - for rigid turntable

Clamp - light (300 gr.) - for floating turntable

Mat for turntable -

Ø 300 mm, H 10 mm

€ 335,00

Mat for turntable - Ø 400 mm, H 10 mm

Mat for turntable - custom dimensions

ask
ALL items have a special industrial surface painting.
NOTA: we suggest the use of 3 pieces under the parts of your system, electronics and loudspeakers. One of them must be used under the most critical part, such as the power transformer, the CD transport etc..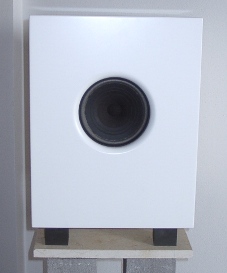 Example: S1.1 LE with 3pcs 50x50x50mm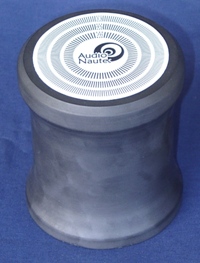 The old version of 620gr clamp