With partnership of L'accademia del cattivo gusto
and Soundfan
Saturday April 14, 2007, with the unique scenary of Val d'Adige, at the Cantine Albino Armani (www.albinoarmani.com), Dolcé, Verona, AudioNautes celebrated a very important event, with e demonstration of Goto Unit and AudioNemesis products, supported with HDG and more and more!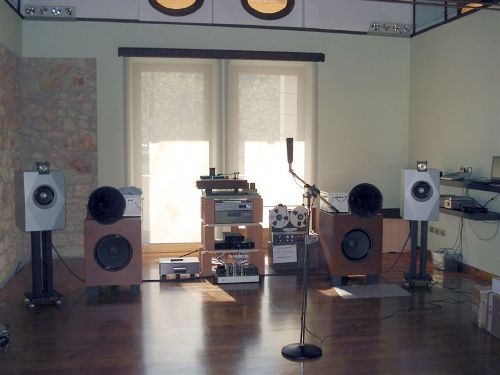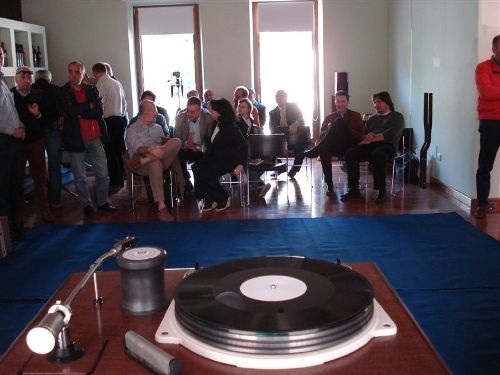 All day long you could listen to Music via an exclusive system with the new products by AudioNemesis and a high efficiency loudspeaker system using the famous Goto Unit drivers and horn.
We presented not only the famous DC-1 D/A converter, but Dott. Ing. Fabio Camorani, Giuseppe Intorrella and all AudioNemesis staff presented all products of this brand, such as the new line preamplifier LT-1,the MM / high output MC phono preamp PM-1, the new (absolute premiere) 10watts Class A power mono amps PA-1m!
The same staff presented and discussed about the exclsuive products by Goto Unit. In particular with the presentation of the final prototype of the new top 2 way speaker systemAudioNautes Monitor.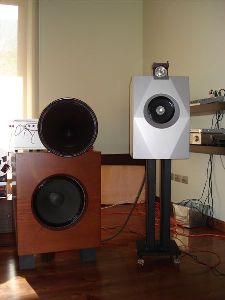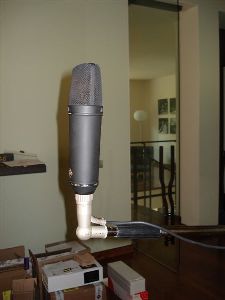 PROGRAM
We had the following demonstrations:
presentation of AudioNemesis and all its products
presentation og Goto Unit and our products with Goto drivers
listening sessions with our top discs and tapes!
45rpm vs 33rpm
XRCD vs LP
listening session with 3 versions of La Folia de la Spagna: original Harmonia Mundi vs ATR vs reissue Speakers Corner
XRCD vs XRCD
tape vs LP
DIVOX ABSOLUTE WORLD PREMIERE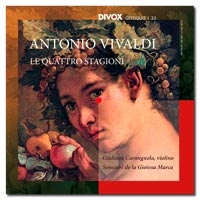 Before lunch we had a very special demonstration, with a listening senssion of the first LP from DIVOX. It was an absolute world premiere and we used a TEST PRESSING. We also used other Divox titles on CD and SACD. We used, for this test, the new AudioNautes Monitor, 2 way with Goto drivers.
Turntable: Garrard 301 with AudioNautes super HDG base, glass mat and AudioNautes 620gr clamp in HDG + Ortofon 12" + Audio Tekne MC-6310
MC step-up transformer: Uesugi Bros-5
SACD source: EmmLabs CDSD + DCC2

CD transport: Teac P-30 with LClock XO3 + many HDGs inside + special mod

Tape source : Revox B-77
D/A Converter:

AudioNemesis DC-1

Phono Preamplifier:

AudioNemesis PM-1

Line Preamplifier:

AudioNemesis LT-1

Power amp:

AudioNemesis PA-1m

Speakers: AudioNautes GH-7 3 way with

Goto Unit

horn/drivers

Speakers: AudioNautes Monitor 2 way with

Goto Unit

horn/drivers

Cables: pure silver handmade

Accessories: AudioNautes HDG

Stands and tables: cement, bricks and stone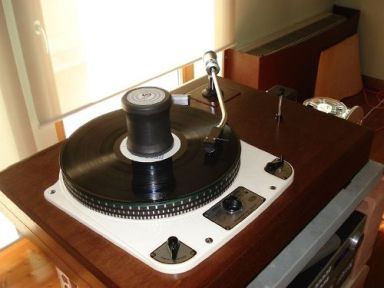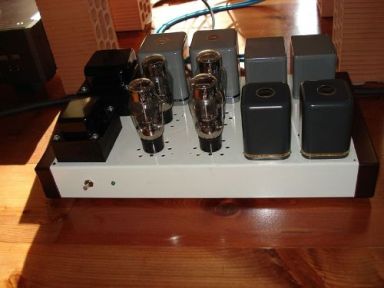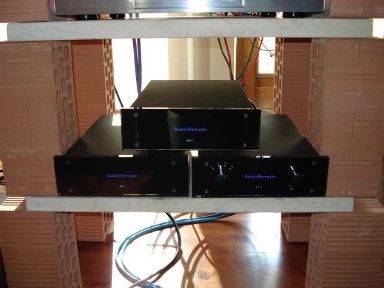 EMMLABS
We used also the amazing pair EmmLabs CDSD + DCC2. We would like to thank Maurizio of DNAUDIO for this.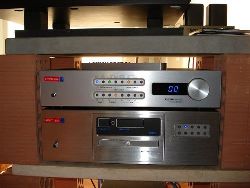 http://www.dnaudio.it/
LIVE VS RECORDING
At about 12am we also had a very interesting test of Live vs recording. We recorded a short trumpet solo, with one Neuman vintage microphone and we did immediately play it with a Revox B77.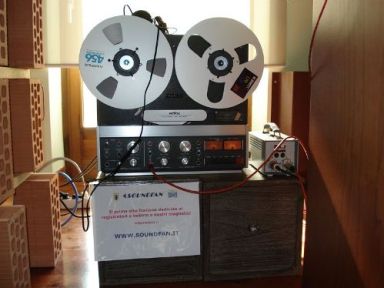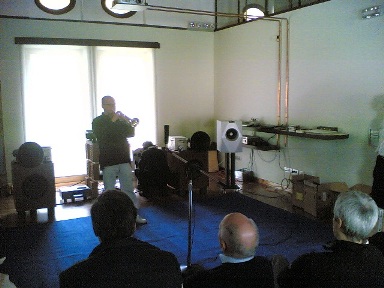 LUNCH
As planned, all together we had lunch at only euro 10 each, all inclusive, with typical products and very good wine.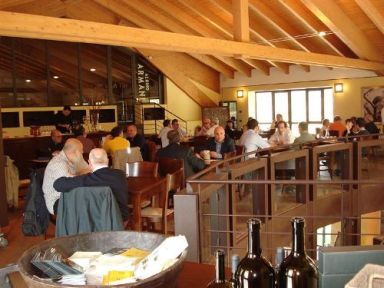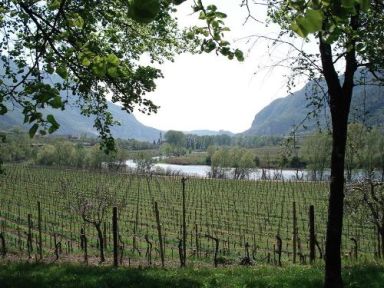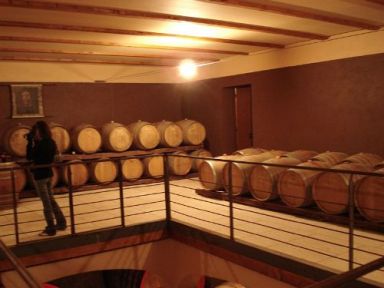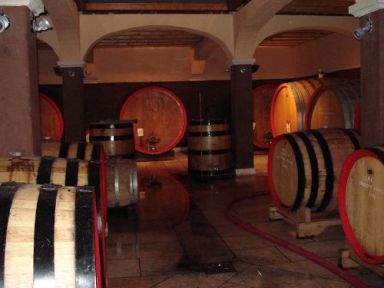 THANKS TO
CANTINE ARMANI http://www.albinoarmani.com/dovesiamo.htm.
Soundfan for pictures Soundfan