On february 14 and 15 2004 AudioNautes was at Milano HI-END 2004, free audio fair in Milan.
This time we had our own room: any details below.
Also this time we had an "assault" from the audiophiles. And also this time many rooms used our XRCDs.
We thank you all for your compliments. Your enthusiasm was really great and ecouraging.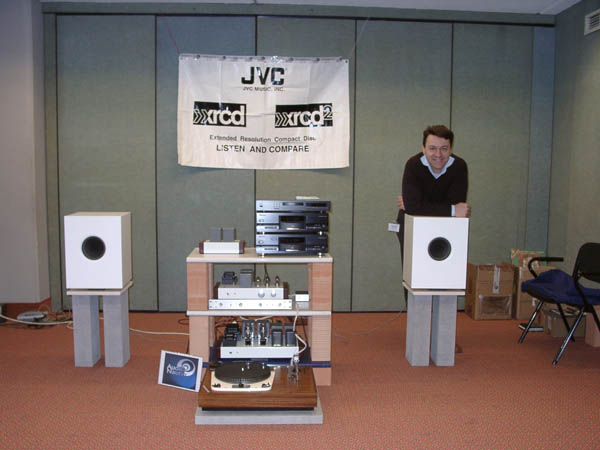 Fabio Camorani ready for the opening.
This was the system:
Please notice the AudioNautes TPL-1 preamplifier, upon the Counterpoint SA-3: it was damaged during transport so we couldn't use it. Our apoligizes. More details below, after the photos.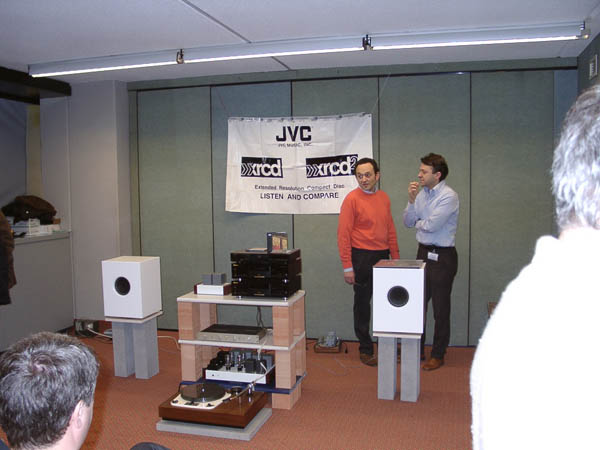 Massimo Pessina and Fabio Camorani.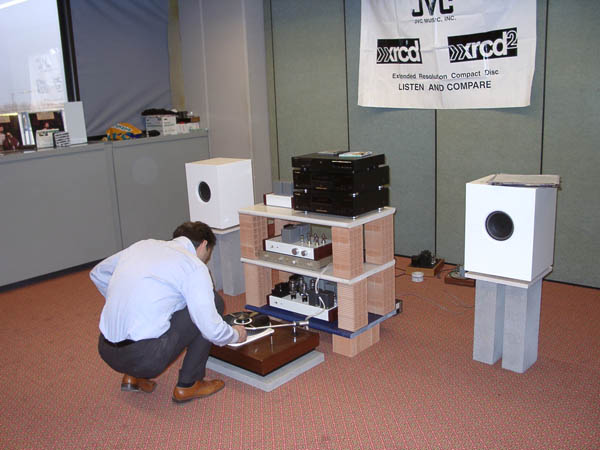 We can beguin.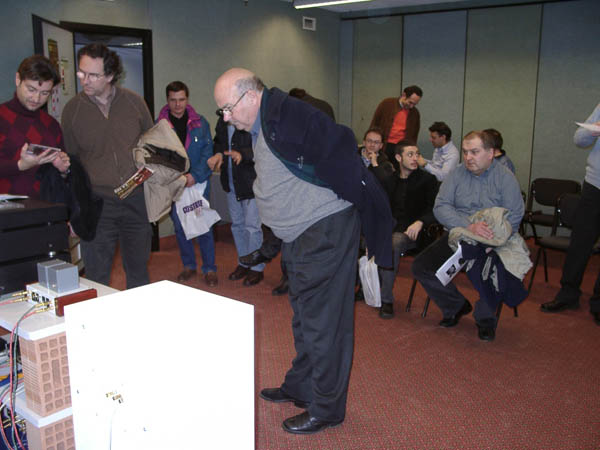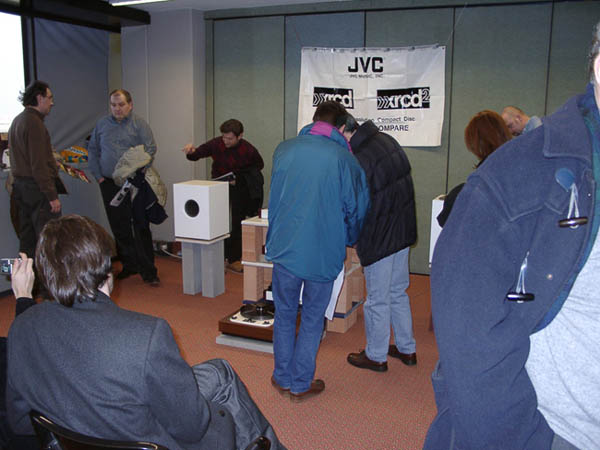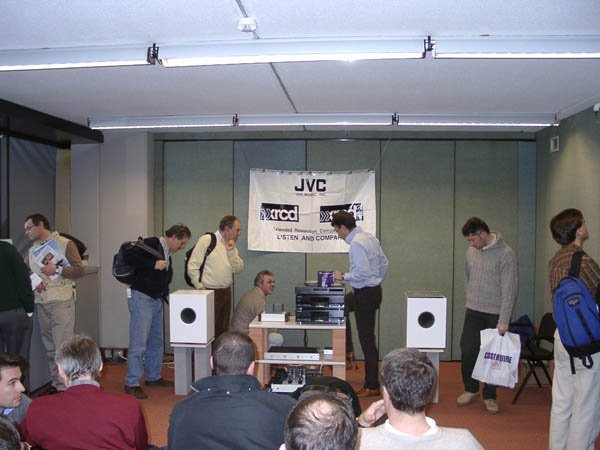 Actually it was very crowded...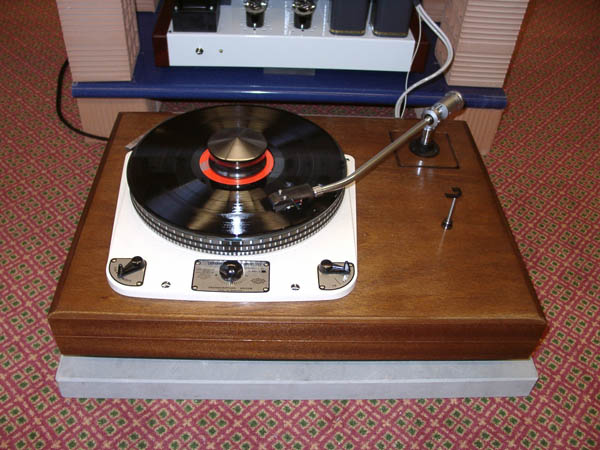 The analogue source: Garrard 301 on custom base, Ortofon RMG-309-i arm (12") with Audio Tekne CH-7 shell, Audio Tekne LPT-11 clamp, Lyra Clavis MC cartridge. Please notice the stone.
A lot of audiophiles asked price and availability of the custom base for the Garrard 301: we have decided to think about it, offering it asap. Will keep you updated, stay tuned.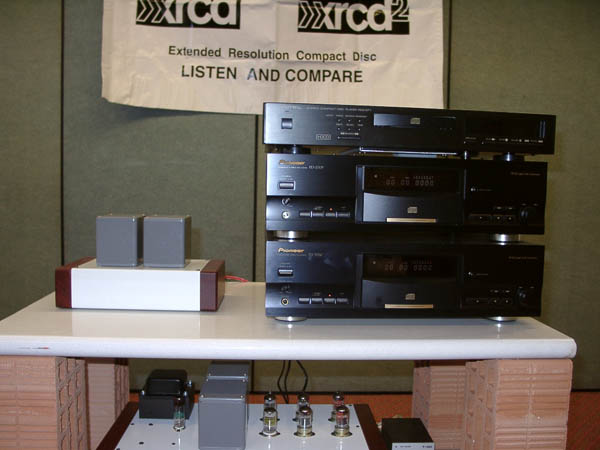 The digital sources: Pioneer PD-S707 (original), Pioneer PD-S707 with LClock XO3, Rotel RCD-971 with LClock XO2 and ZAPfilter 2. On the left, the interface AudioNautes MT-5.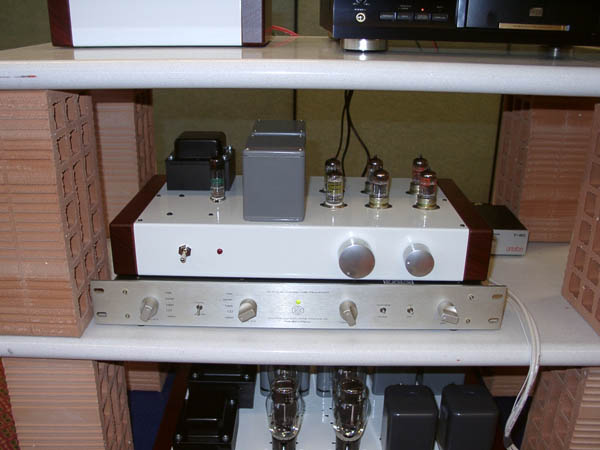 Upper: the unused (damaged during the transport) phono-line preamplifier AudioNautes TPL-1. Lower: the phono-line preamplifierCounterpoint SA-3 (modified). On the left you can see the MC transformer Ortofon T-20.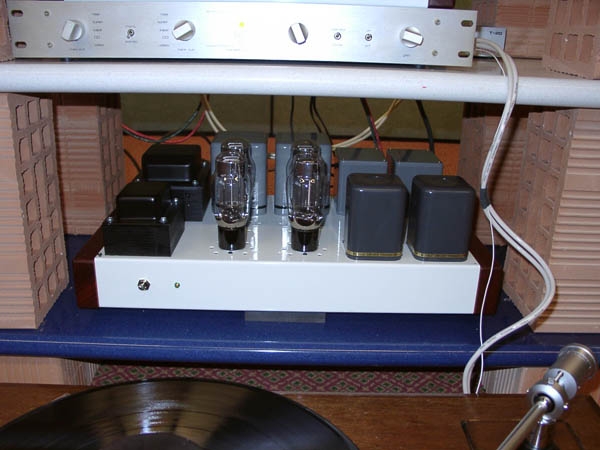 The power amp AudioNautes TA-1. On the left, the sinuous cable you see is the Isoda phono cable.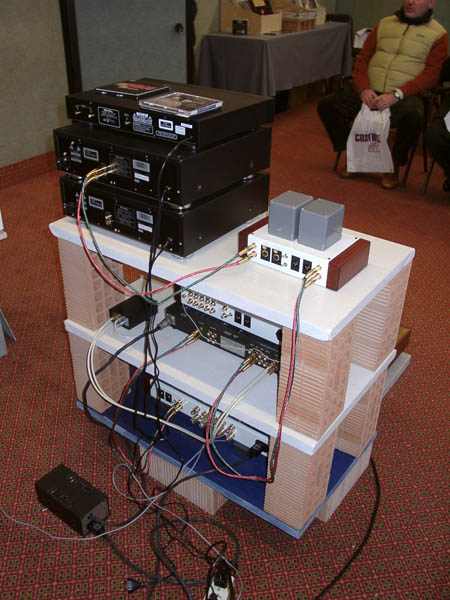 Rear view. The black box is the custom power supply of the Counterpoint. Please notice: no esoteric power cables, no stabilizers. And please notice the super cheap speaker cables by FAL (the gray cables)!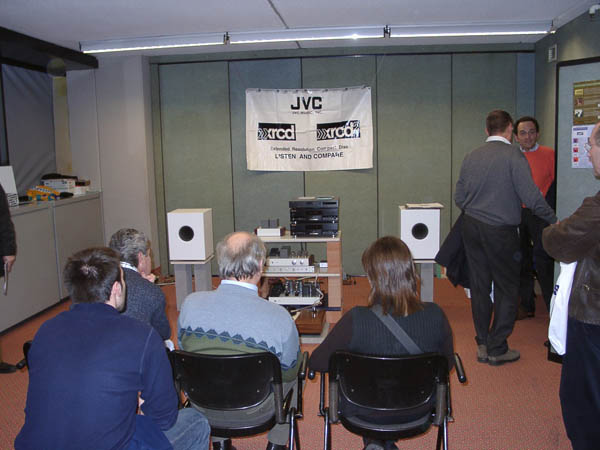 Another moment...
As romised, we made short comparisons between the two Pioneer CD players to evaulate the difference between standard and low jitter. Morover, we made comparisons between with adn without the interface AudioNautes MT-5, used between the CDplayer and the preamplifier. Many audiophiles wanted to see with their eyes if the BIG difference they listened to was really due to this interface! They couldn't believe their ears.
We used XRCDs from JVC, from TBM and from FIM/LIM, 33rpm vinyls fromThree Blind Mice (TBM), from London Super Analogue, from Classic Records, from Speakers Corner and 45rpm from Classic Records.
A VERY BIG thank you to Massimo Pessina for his unbelievable help and to Giovanni Nogler for his support and his important "loan" (Lyra Clavis).
All we used/exposed was from AudioNautes, Fabio Camorani, Massimo Pessina and Giovanni Nogler. No loan/present/help from other sources.