On May 5, 6, 7 and 8 2005, AudioNautes was ta the High End 2005 in Munchen, the most important audio-video show in Europe!
We were at the AudioNemesis and Systems and Magic 3D18 stand.
Many audiophiles, many distributors.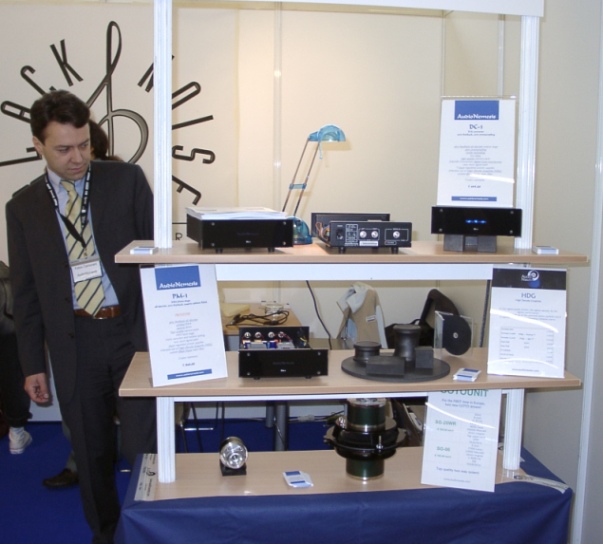 Fabio Camorani ready to go!
Please notice in the upper floor the new DC-1 AudioNemesis, in the mid floor the prototype of the phono stage PM-1 AudioNemesis (left) and HDG accessories (right), and in the lower floor the GOTO UNIT speakers in exclusive distribution in Italy but available for all Europe (from AudioNautes).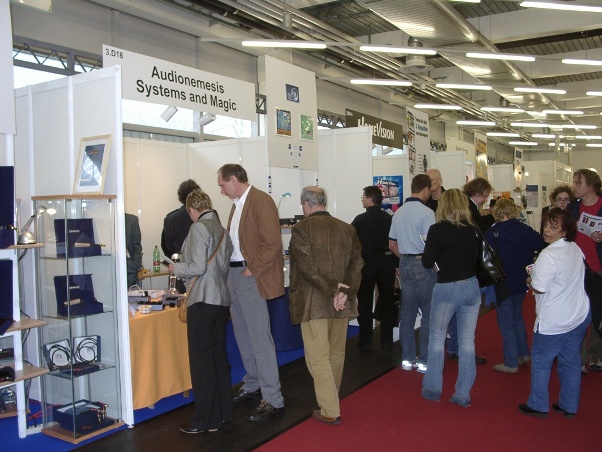 Open gates...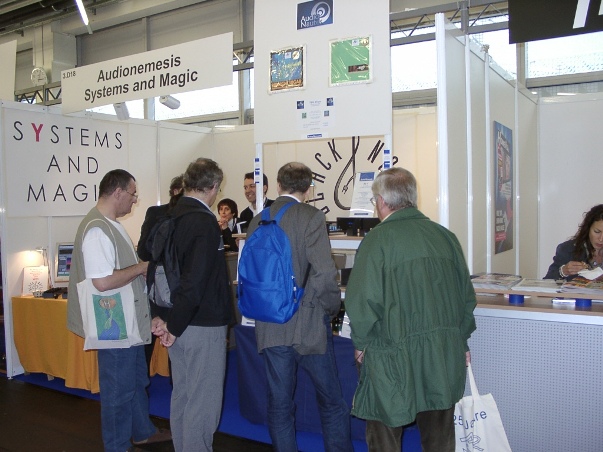 Our stand with some audiophiles and two writers of a german magazine.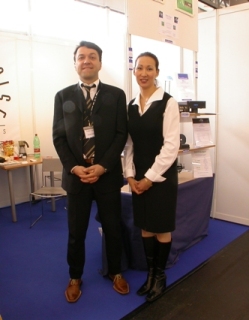 Fabio Camorani (with a strange face due to Roberto Amato who was doing the picture) with Abey Fonn vice-president of Cisco Records.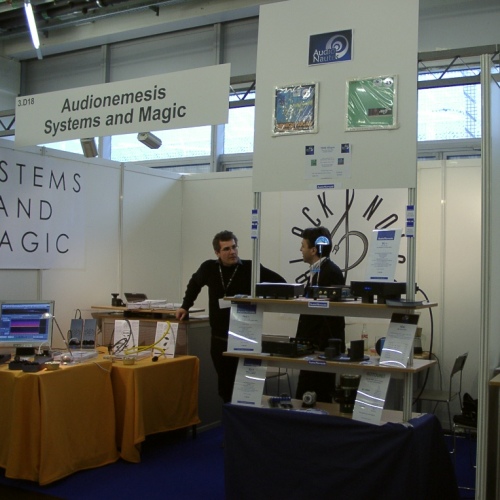 Roberto Amato and Fabio Camorani are talking, relaxing...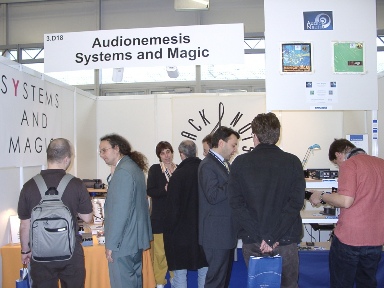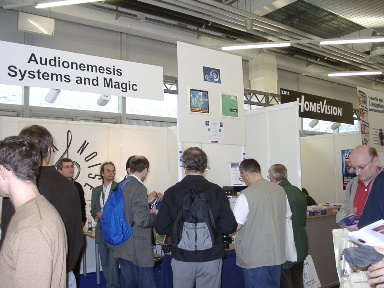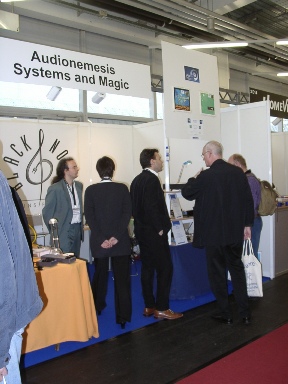 Candid moments...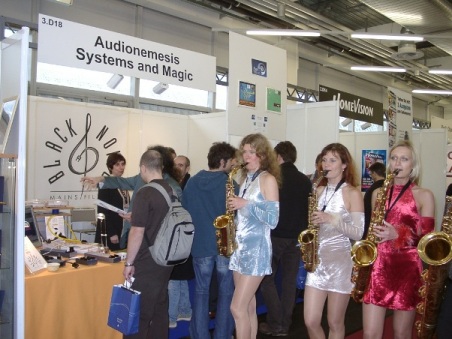 Hot Sax Club playing all around!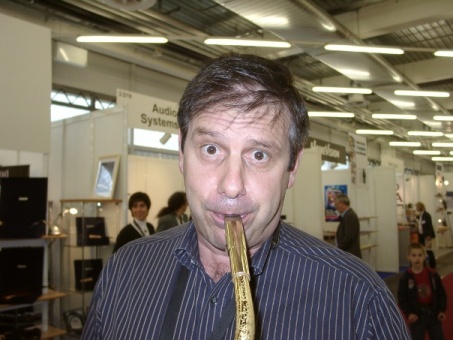 The only man in the group (who saw him?)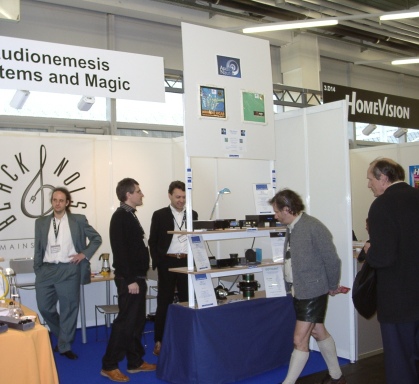 Bavaria!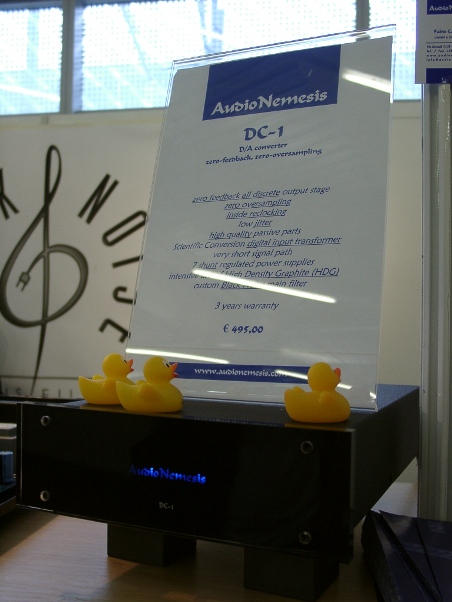 DAC & DUCKs...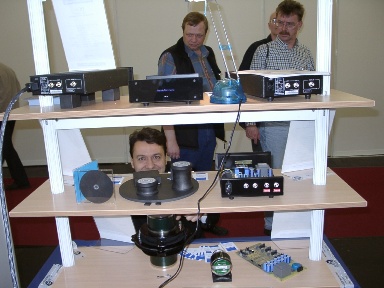 The other side of life...
Eberything showed was from AudioNemesis, AudioNautes, Fabio Camorani only.