On May 21, 22, 23 and 24 2009, AudioNautes attended the High End 2009 in Munich, the most important audio-video show in Europe!
We had a system and Music:
CD transport: CEC TL-51X with AudioNautes upgrade with new Clock + many HDGs inside + special mod
Tape source: Revox PR-99
DAT source: Tascam DA-30 mkII
D/A Converter:

AudioNemesis DC-1 Upgrade Edition

Phono Preamplifier:

AudioNemesis PM-1

Line Preamplifier:

AudioNemesis LT-1 mk2

Power amp:

AudioNemesis PA-1m

Power amp: AudioNautes Arcadia 2A3
Speaker system: Emmespeaker Gamma
Cables: pure silver handmade + Audio Tekne
Accessories: AudioNautes HDG
At the Munich Show AudioNautes we presented for the first time:
Arcadia power amp system - Arcadia 2A3
AudioNautes Arcadia Step-Up - MC Supermalloy setp-up
Arcadia is the result of of 20 years of audio evolution, please see the pages. It's a series of appliances for the best audio results. Wood and carbon fiber for the chassis, separated power supply, pure triodes only, continuous interstage transformer coupling, supermalloy and permalloy transformers, the best audiophile passive components etc.
We used DAT copies of several top quality analogue reel to reel master tapes!
Some pictures of the 2009 edition: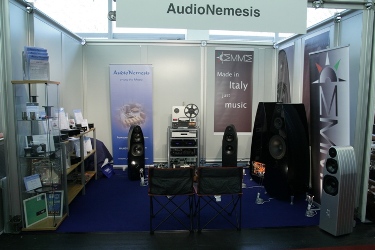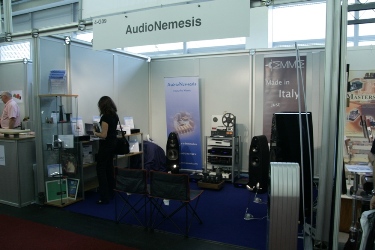 The audo space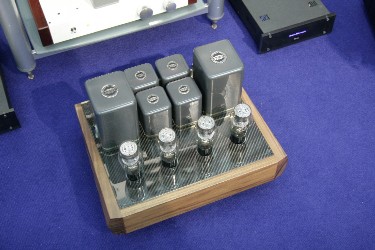 Arcadia 2A3 - wood and carbon Fiber!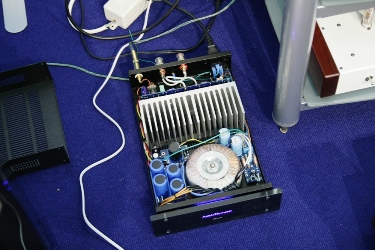 AudioNemesis PA-1m, mono hybrid Classe A power amp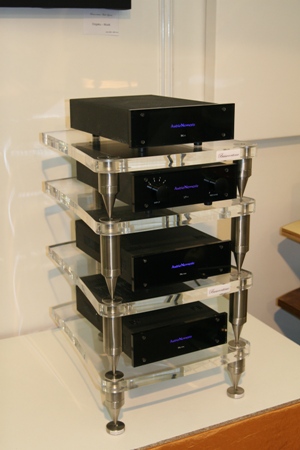 AudioNemesis family snapshot